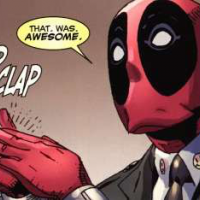 ComicsOvore
Les vidéos préférées de Comics Ovore
41 videos
Thor - Bad Days - Ep7
114 vues
Ajoutée Aug 20, 2014
Thor and Loki head out for a little camping trip...things don't go exactly as planned.

Written and directed
Junaid Chundrigar
Davor Bujakovic

Animation, Cleanup and Color by
Davor Bujakovic
Junaid Chundrigar
Nicole Derksen
Thijs Koole
Tom Mourik

Backgrounds by
Junaid Chundrigar

Voices by
Junaid Chundrigar
Dennis Impink
Eveline van de Water

Music by
Joris Hermy

Sound design by
Erik Griekspoor

http://www.klompanimation.com
http://www.Facebook.com/klompanimation

Follow World of Heroes Twitter at:
http://www.twitter.com/SLWOH

Be sure to subscribe to Stan Lee's World of Heroes and check us out on:
Facebook: http://www.facebook.com/slwoh
G+: https://plus.google.com/117707127496769977318/posts
Tumblr: http://www.slwoh.com

© 2012 Vuguru POW! Entertainment LLC. All Rights Reserved.