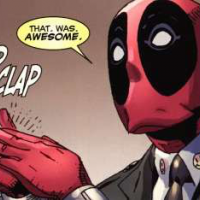 ComicsOvore
Les vidéos préférées de Comics Ovore
41 videos
The Amazing Spider-Man - Bad Days - Ep1
227 vues
Ajoutée Aug 20, 2014
Even Super Heroes can have bad days. Follow along as Peter Parker has the worst day imaginable in this, the series premier of Bad Days!

Written & Directed by
Junaid Chundrigar
Davor Bujakovic

Animation by
Davor Bujakovic
Junaid Chundrigar
Nicole Derksen
Tom Mourik

Voices by
Stan Lee
Davor Bujakovic
Junaid Chundrigar
Tom Mourik
Susie Oosting
Witte van der Tempel

Music by
Joris Hermy

Sound Design by
Erik Griekspoor

Follow World of Heroes Twitter at:
http://www.twitter.com/SLWOH

Be sure to subscribe to Stan Lee's World of Heroes and check us out on:
Facebook: http://www.facebook.com/slwoh
G+: https://plus.google.com/117707127496769977318/posts
Tumblr: http://www.slwoh.com

© 2012 Vuguru POW! Entertainment LLC. All Rights Reserved.