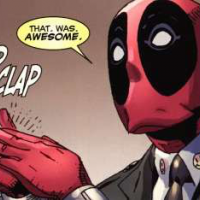 ComicsOvore
Les vidéos préférées de Comics Ovore
41 videos
Superman - Bad Days - Ep 4
226 vues
Ajoutée Aug 20, 2014
Everyone has a bad day from time to time, including your favorite superheroes. Is there trouble in paradise for The Man of Steel and Lois Lane? Watch a Superman-centric Bad Days!

Written and directed
Junaid Chundrigar
Davor Bujakovic

Animation by
Davor Bujakovic
Junaid Chundrigar
Nicole Derksen
Tom Mourik


Backgrounds by
Junaid Chundrigar

Voices by
Junaid Chundrigar
Susie Oosting
Witte van der Tempel

Music by
Joris Hermy

Sound design by
Erik Griekspoor

www.klompanimation.com
www.Facebook.com/klompanimation

Be sure to subscribe to Stan Lee's World of Heroes to see more!
Twitter: http://www.twitter.com/slwoh
Facebook: http://www.facebook.com/slwoh
G+: https://plus.google.com/117707127496769977318/posts
Tumblr: http://www.slwoh.com

© 2012 Vuguru POW! Entertainment LLC. All Rights Reserved.