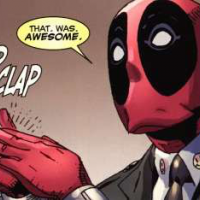 ComicsOvore
Les vidéos préférées de Comics Ovore
41 videos
Disassembled - Bad Days - Ep0
172 vues
Ajoutée Aug 20, 2014
Because everyone has a bad day now and then.

A short by: JUNAID CHUNDRIGAR
Music by: JORIS HERMY
Sound design by: ERIK GRIEKSPOOR
Hulk explosion: THIJS VIEGERS


Be sure to subscribe to Stan Lee's World of Heroes to hear all of Stan's Rants and more at:
Twitter: http://www.twitter.com/slwoh
Facebook: http://www.facebook.com/slwoh
G+: https://plus.google.com/117707127496769977318/posts
Tumblr: http://www.slwoh.com

© 2012 Vuguru POW! Entertainment LLC. All Rights Reserved.